Project Highlights
Acquired by IWI

2014 Golden Bullseye Award Rifle of the Year
IWI
We were exposed to IMI's plan for a next-generation assault rifle through our preliminary work on the Mars sight for ITLasers. The stubby bullpup concept aimed at replacing the M16 weapon of choice of the Israeli infantry, to become the new firearm icon. Based on our configuration solution and design, we were invited to optimize the rifle's entire ergonomics and functionality. ... Read More Extensive firearms research and full review of lessons-learned from present-day close-quarters combat, enabled us to outline the accurate user segmentation, while crystalizing the key elements that would position this product at the top of its field. The design and development of the ITLasers Mars sight was completed in parallel, reaching a seamless solution for daylight/nighttime transition in a single mission. The Tavor's design is considered a well laid out weapon, a hallmark of precision, reliability, and human ergonomics. Our perception that form is a function led us to give this bullpop the right look that may fight-off confrontation before it even begins.
Client

IWI

expertise

Product Strategy
Product Styling
UX
Human Engineering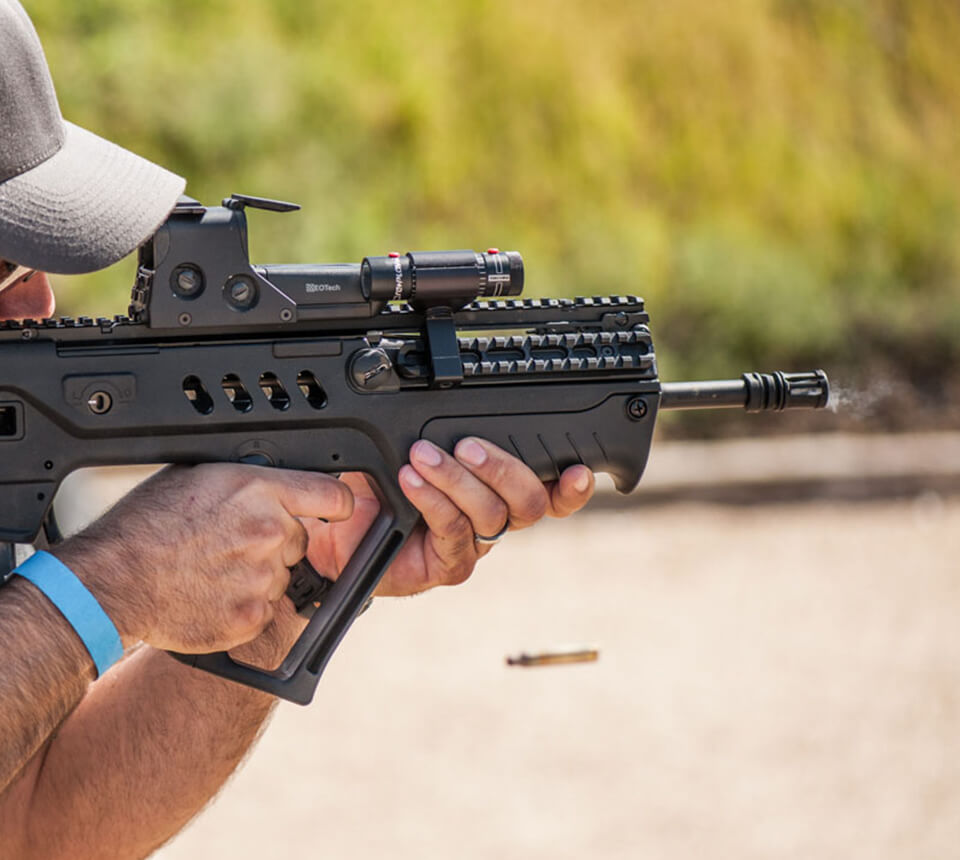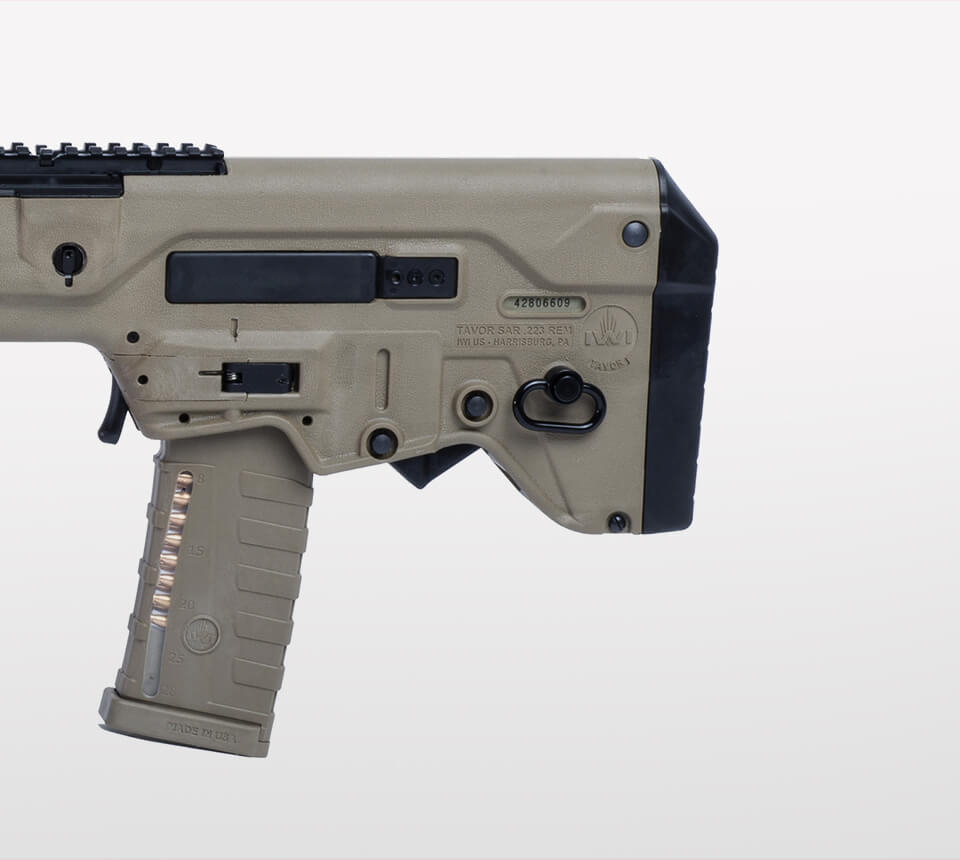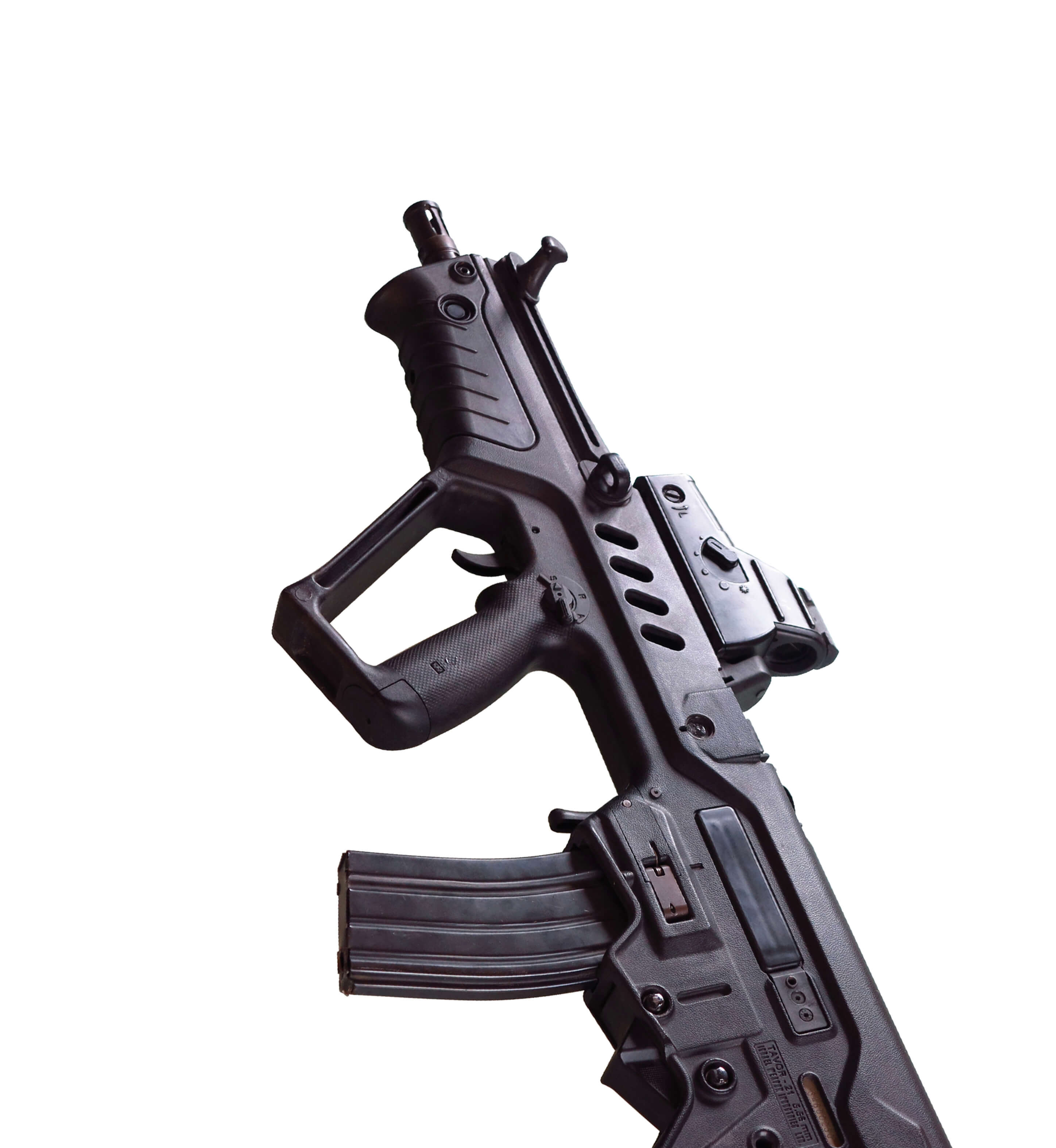 Tavor design may just turn your head. Without a doubt it's like a breath of fresh air.

Firearmsnews.com

Tavor is a very interesting design sure to catch the imagination of many shooters… Tavor may just turn your head. Without a doubt it's like a breath of fresh air

Firearmsnews.com

An absolutely ideal concept for urban combat

Firearmsnews.com

Reliability was absolutely flawless

Firearmsnews.com
Let's talk
We always love to meet new people and help them create, build, design, and produce their dreams. Become a partner - Drop us a line.
contact us